Delivering the right message to the right target is a given, now you want to enhance engagement rate using interactive live videos.
Live videos are popular among locals and can go viral. However, it can be hard to give instructions to live streamers properly.
Content creation is important, but you can't be spending too much time and money.
It is easier when the communication and report are in English.
Live streaming PR has been in high demand throughout Southeast Asia.
SOLUTION
We can help publicize your brand live through the most engaging channels in Southeast Asia.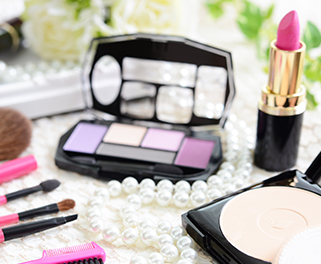 High affinity with Japanese products
By collaborating with Japanese influencers fluent in local languages and local live streamers who love Japan, we can help you promote your products to core fans of Japan effectively.
We will also be able to target a wider population in the local community, who prefer consuming rich content, through live streaming.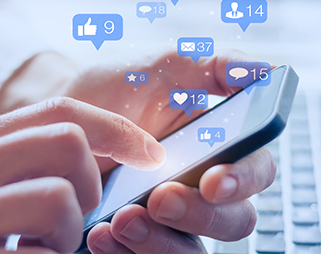 Guaranteed performance
We optimize your video performance by combining a pre-announcement post and video repost after live streaming is distributed. The video will also be shared by relevant media partners to approach both the targeted users and potential users.
Cover 6 countries in Southeast Asia
With live streamer partners in 6 countries in Southeast Asia, you can easily promote similar products and services cross-border and in any local language you like.
We will also provide the required script, materials, and reports.
Key Features
Strong relationships with live streamers throughout Southeast Asia
Connections with media outlets
Project management by a bilingual team
FLOW
>Work with client to confirm specifications
>Make sure all necessary project details are included
*If your product needs prior testing by live streamer, please send it to the live streamer at this point.
Meeting with live streamer
(3-5 days)
>Conduct meetings with live streamers based on specifications received from client
>Depending on the products, we may propose different distribution platforms
>Reporting to client regarding suitable platform and feedback from live streamer
At this point, video structure will be finalized.
Content development
(3-5 days)
>Finalize video structure with live streamer
>Prior feedback from live streamers regarding their feeling when using the products etc.
>Checking of post content, image, publishing date, etc. for pre-stream annoucement will be carried out by CROSS CONNECT team
Pre-stream announcement
(3 days)
After the time of the pre-announcement post has been finalized, the post will be publised on live streamer's social media account.
Live Streaming
(1 week after pre-announcement post)
>Live streamer distributes/records video based on prepared structure
>Video will be broadcast by live streamers themselves or CROSS CONNECT team
Video shared by media and live streamer
(several days after distribution)
>Repost the recorded live video on live streamer's social media account
>Media will also distribute the video (add-on option below)
Basic report creation
(2 weeks after video distribution)
Reporting of live video distribution and sharing
PRICE
General flow:
・Selection of target country
・Selecting live streamer
・Pre-stream announcement before live stream on live streamer's account
・Live distribution
・Post-stream video sharing (live streamer account)
・Post-stream report
・Performance: Minimum of 10,000 engagements guaranteed (subject to change after test operations)
*Reuse of live video is possible. Clients can also post the video on their websites.
*Video duration is within 5 min - 30 min (※May vary depending on the product and appeal points)
CONSULTANT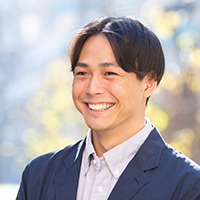 Marketing Executive
Shunsuke Kobayashi
Born on July 2, 1994, Shunsuke moved from his hometown in Fukushima to study in a university in Tokyo. He worked as a photography intern in a fashion media company during his first year of university and then subsequently interned at two major publishers. After graduating, he moved to Vietnam and worked in an IT company before joining POINTS in 2019.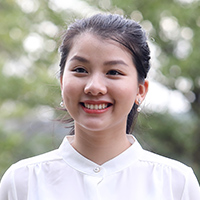 Marketing Executive
Tam Dao
Born in Ho Chi Minh, Vietnam, Tam studied Business Economics major at Tokyo International University in Japan in 2015. While attending university, she was Vice President of International Student Association and was in charge of PR & Marketing for the university's Alumni Association. Tam joined POINTS Vietnam upon graduation in 2019 and is now in charge of PR in the fast-growing Vietnam market. Her hobbies include karaoke and cooking for her family.