There are various issues to consider, even though "influencer engagement" is common nowadays.
Prices of famous influencers can be sky high, while the effects of microinfluencers can be quite limited.
Influencers' work ethics and language skills vary greatly according to the individual, and many times communication and management of multiple influencers can be too time consuming.
It is almost impossible to understand the characteristics of every influencer and their affinity with different products and services.
You want to promote to different markets, but it would be nice if it could be carried out in your own language.
SOLUTION
Focusing on balancing cost and performance, we will propose macro influencers and micro influencers in each country with a high affinity for your brand.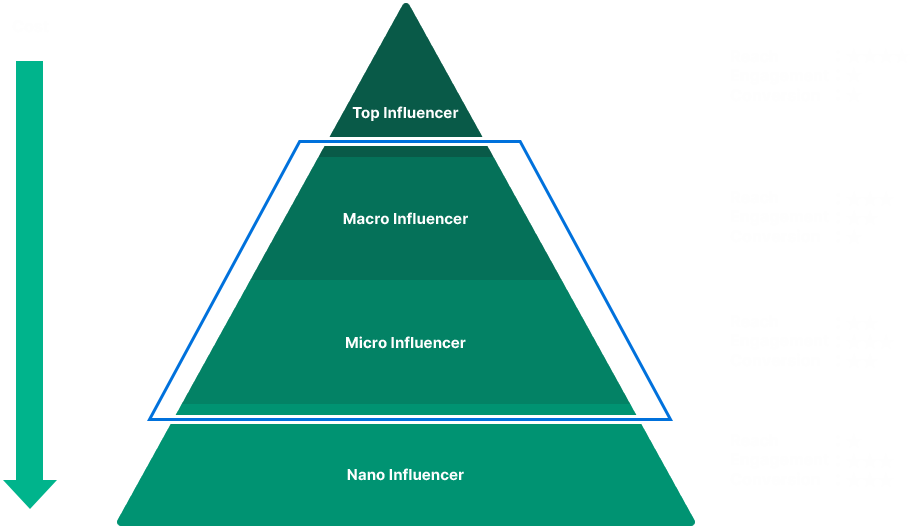 Key Features
Leveraging various networks in Southeast Asia, we provide clients with local insights, effectively reach out to local markets, and promote your brand favorably via key opinion leaders.
Focus on affinity with your products and services
Project management by bilingual staff
FLOW
Candidate selection
(1-2 days)
>Quick proposal of candidates based on the brief
・Company/organization name
・Product/service name/category/feature
・Promotion target countries
・Desired plan, etc.
Actions from CROSS CONNECT team
・Sharing brief to be filled up by client
・Sharing list of candidates for related categories
*It may take some time to send the list depending on the product category.
Tailoring of plan
(1-2 weeks)
>Selecting influencers and adjusting plans according to client's needs. Client to provide required materials for creating advertorial.
・Brief from client regarding campaign objectives/details/materials/hashtags, etc.
・Proper candidate proposal from the list by PRAP POINTS
Actions from CROSS CONNECT team
・Selection of candidates
・Quotation submission
・Adjustment/confirmation of candidates
・Understanding of campaign contents and objectives
・Material order
*The desired influencer may be unavailable (noncompete agreement, etc.)
>Translation of client's brief into each language, briefing of influencers, submission of draft to client
(In the case that trial of product is necessary, additional time will be required)
Actions from CROSS CONNECT team
・Briefing of influencers
・Manuscript creation/confirmation
・Client confirmation
・Giving correction instructions
Publishing on social media
(2 days)
>Publishing of posts on influencer's social media
・Pre-publication check/client confirmation
*Translation included if required
Actions from CROSS CONNECT team
・Final confirmation with client
・Sharing of link after publication
Basic report creation
(1 month after publication)
・Social Media Clipping
・Qualitative Results (engagement, reach, etc.)
・Quantitative Results (comment from influencer/comment from user)
Actions from CROSS CONNECT team
PRICE
Basic package
【Standard Plan】
Select up to 2 influencers from the standard list, up to 2 social media posts
【Silver Plan】
Select up to 4 influencers from the standard list, up to 4 social media posts (approx. 10% off)
【Gold Plan】
Select up to 4 influencers from the standard list, up to 8 social media posts (approx. 15% off)
*Above plan applies for post creation from provided materials/posts (event participation not included)
*Posts include an image and text
*After selecting candidates, each influencer's compatibility or availability to partcipate in the project needs to be re-confirmed.
*Please refer to proposed candidates list to see which platform each influencer will post on.
*Campaign report included (summary, performance report etc. in English)
*Management fee (17.65%) not included
CONSULTANT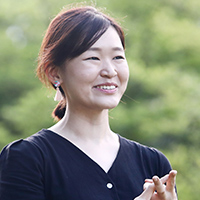 Project Manager
Wong Shion Yee
From Singapore, Shion was awarded a scholarship from the Japanese governement (MEXT) in 2010 and studied at the Tokyo University of Foreign Studies on continuing on to University of Tokyo. After graduation, she worked at a Japanese consulting company where she was seconded to Japan's national broadcasting station and was in charge of overseas promotion activities. In spring 2017, she resigned to pursue a diploma in pastry arts at Ecole de Patisserie KOKUSAI, and returned to Singapore where she joined POINTS.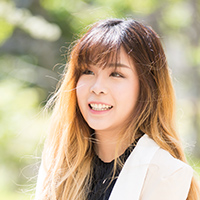 Project Manager
Chawisa Piyanuntaruk (Mirth)
Born in Bangkok, Thailand, Mirth studied Business and Japanese majors at Assumption University, an international university in Thailand. After graduating, she worked for a Japanese travel agency in Osaka. In 2019, she joined POINTS and is now responsible for projects related to promoting Japan's various regions, utilizing her previous work experience. With a bright personality, Mirth has great interpersonal skills.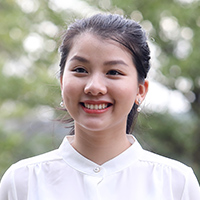 Marketing Executive
Tam Dao
Born in Ho Chi Minh, Vietnam, Tam studied Business Economics major at Tokyo International University in Japan in 2015. While attending university, she was Vice President of International Student Association and was in charge of PR & Marketing for the university's Alumni Association. Tam joined POINTS Vietnam upon graduation in 2019 and is now in charge of PR in the fast-growing Vietnam market. Her hobbies include karaoke and cooking for her family.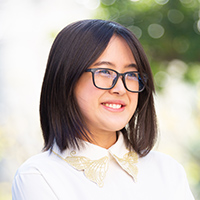 Project Manager
Lau Ka Yee (Carrie)
From Hong Kong, Carries has had had a great interest in foreign matters since childhood. She graduated from Gakushuin Women's College where she majored in international communication and was on exchange at Leeds University in England for one year. In 2019, Carrie joined POINTS whe she is now in charge of providing marketing support for clients targeting East and South East Asia in 4 languages. An avid traveller, she has been to more than 20 countries.